Velo is a great fit for Crowcon. They provide the support and expertise that we need to build a strong global brand and deliver innovative marketing. They really push the limits on what's required, which in turn delivers excellent results.
Lynsey Nurthen, Digital Marketing and Content Manager, Crowcon
Client background
Established in 1970, Crowcon gas detectors save lives every day. With over 500,000 portable and fixed Crowcon devices in use around the world, the company is the 6th largest organization within FTSE100 Halma.
Headquartered in Oxford, Crowcon's route to market is through channel partners, who sell, distribute and install its products. Marketing, therefore, is not only directly to customers to drive end-user demand, it's also through partners to help drive sales.
Velo has supported the Crowcon team across marketing, communications and creative activities since 2018.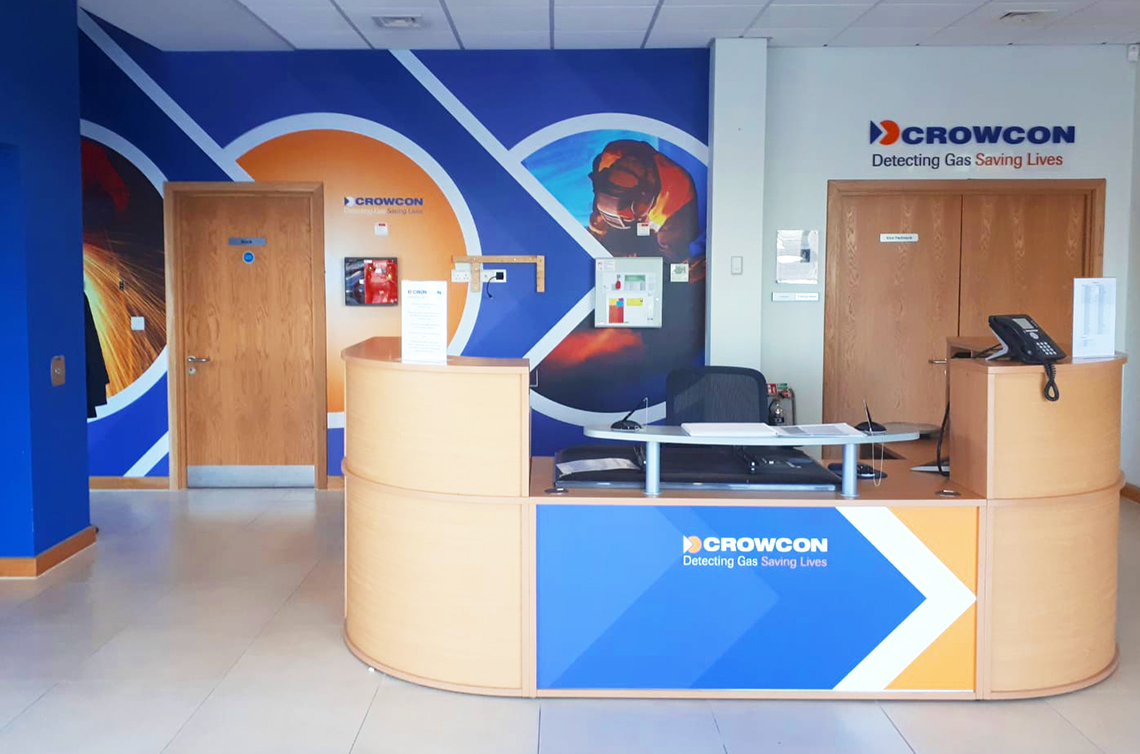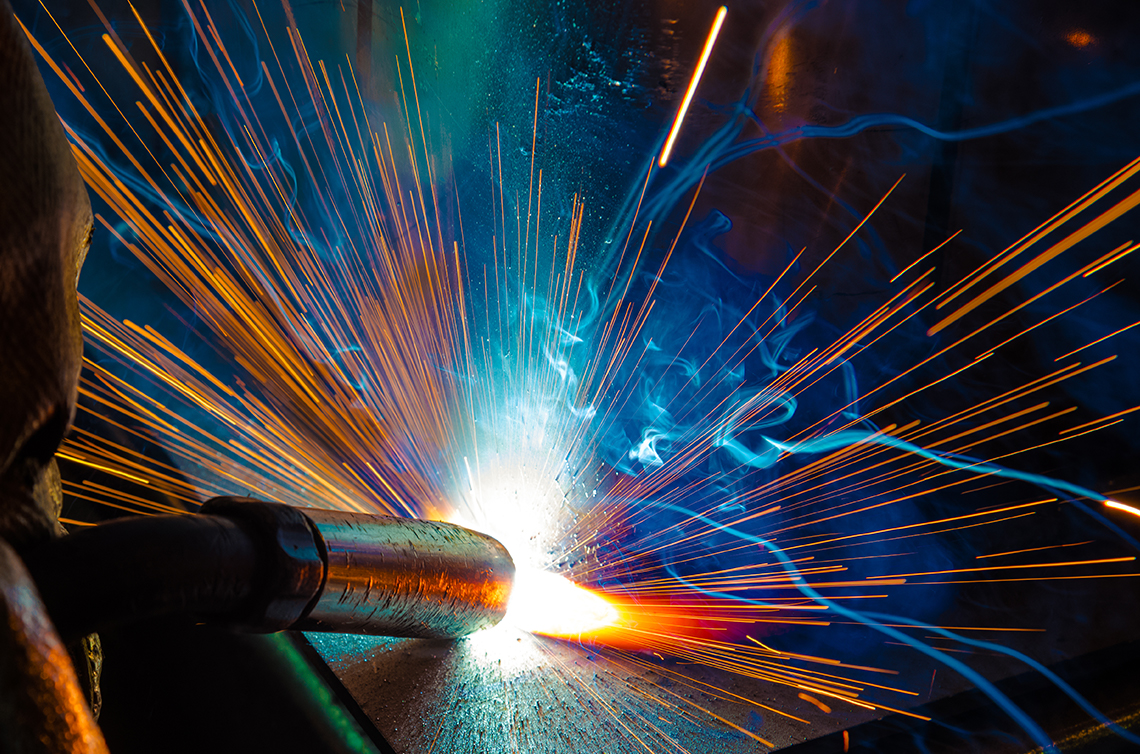 Challenges
As a health and safety supplier, Crowcon needs to differentiate itself in a crowded market. Communicating this through a reseller and distributor channel can be challenging because it means Crowcon is one step removed from its customers.
Alongside this, parent Halma expects all the businesses within the group to deliver at least 5% growth every year, driving a constant need for innovative products, additional markets and new sales.
Partnership approach
We are Crowcon's retained full-service B2B marketing agency.  Operating as the communications team, we work hand-in-glove with the in-house marketing team, product managers and sales people.
Working with such a collaborative approach means we are integral to Crowcon's comms strategy, guiding marketing planning and providing insight and execution on a wide range of communications internally and for lead generation, awareness and sales support.
Insight & marketing planning
Campaigns & activation
Branding & Visual Identity
Creative & copy
Video & photography
Full stack development
Insight & marketing planning
Working in partnership means developing strategies and plans to achieve revenue targets. Using workshops, stakeholder engagement, customer case study reviews and interviews, analysis to find the existing insight hidden in the company and relevant past experience, we're working closely in the following areas: Value proposition development, New product campaign launches spanning hardware and new, category creating digital solutions, Campaign planning and message development around opinion leadership, Partner and channel management, Developing brand identity.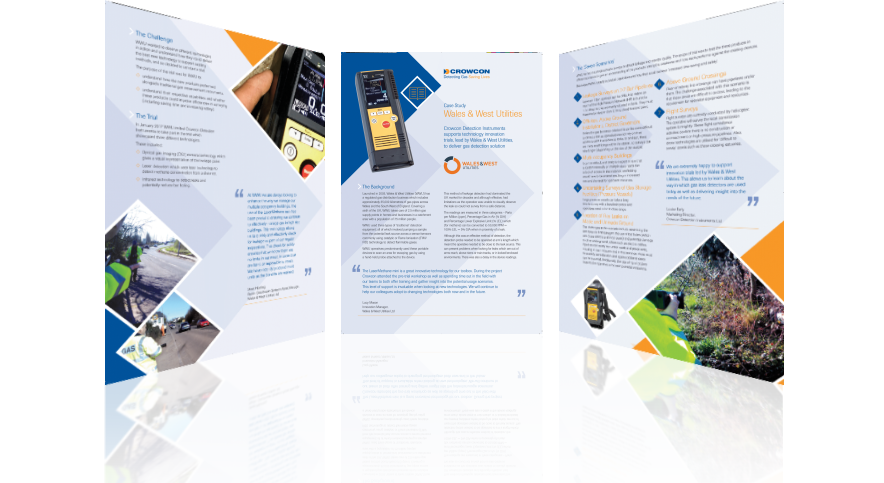 Campaigns & activation
Crowcon's buying units span more than health and safety professionals. As such, campaigns are needed that drive brand awareness, reinforce credibility, influence specifiers and drive new leads for the sales team. Leads are generated in bursts using events around the world with professional and high impact stands using videos and tailored sales presentations. Awareness is kept high using always on content led marketing activity reinforcing Crowcon's expertise in gas using whitepapers, tip sheets, social content and more to attract new leads and be used in tailored nurturing journeys.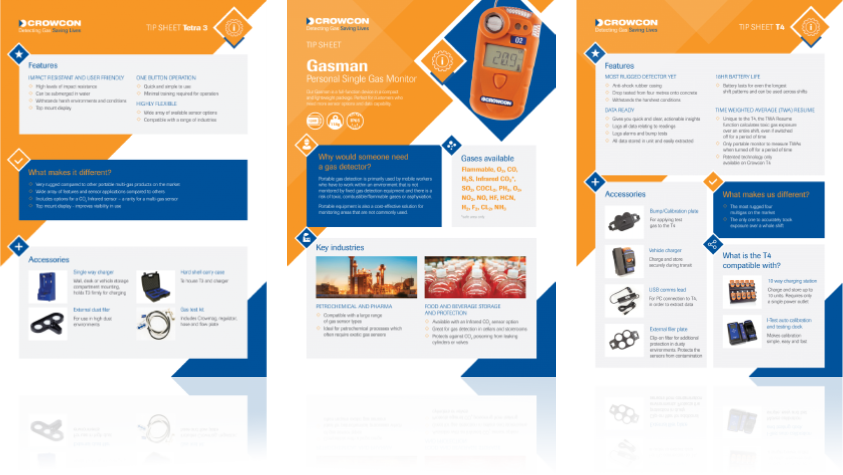 Branding & Visual Identity
We were originally engaged to overhaul every aspect of Crowcon's visual identity spanning print, digital, event and videos for all direct and channel communications.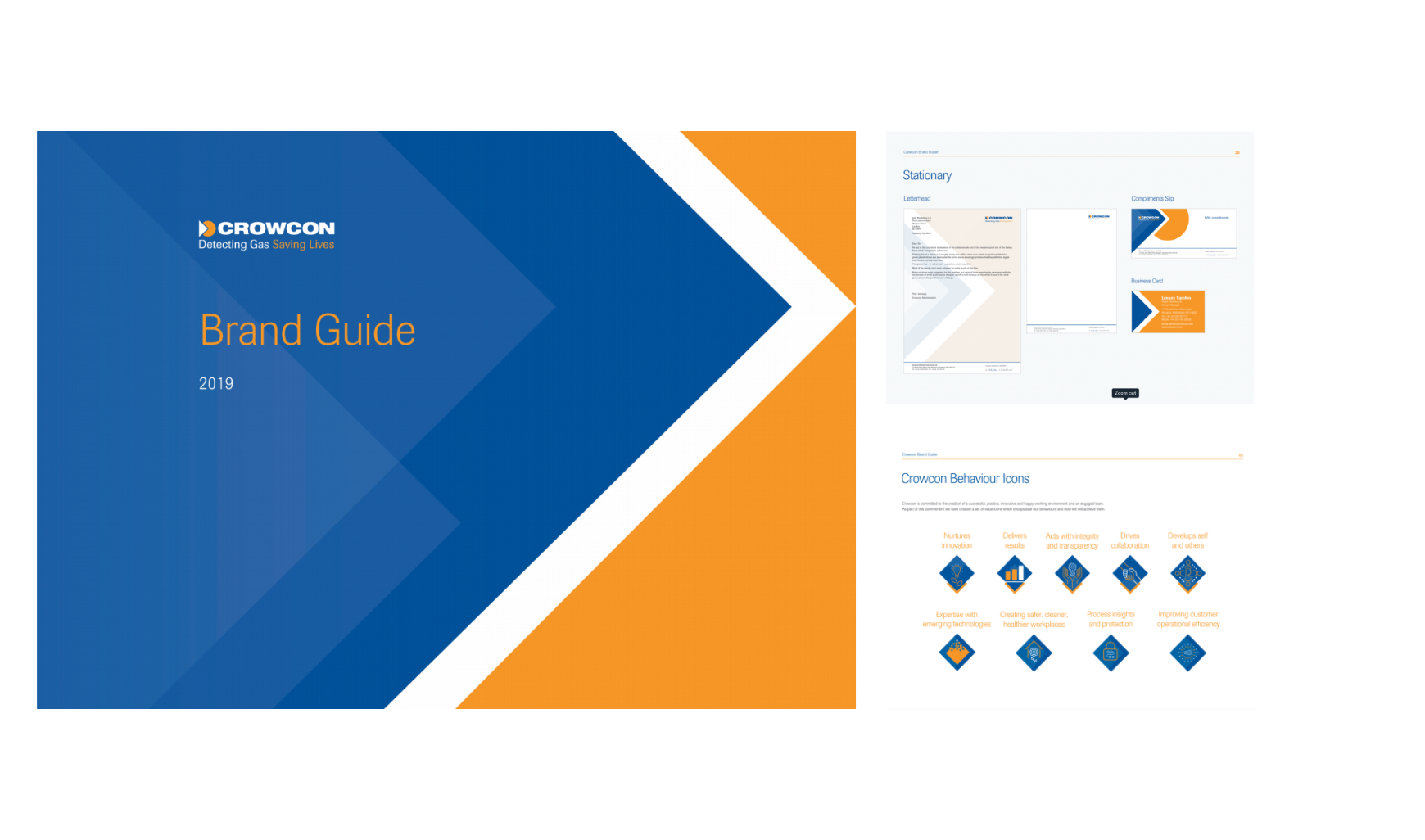 Creative & copy
Our team regularly produce a full suite of creative assets including: Datasheets, Brochures, Tipsheets, Factsheets, Product Labels, Signage and posters, Invitations, Training Certificates, Office decorations, Event stands, Sales presentations.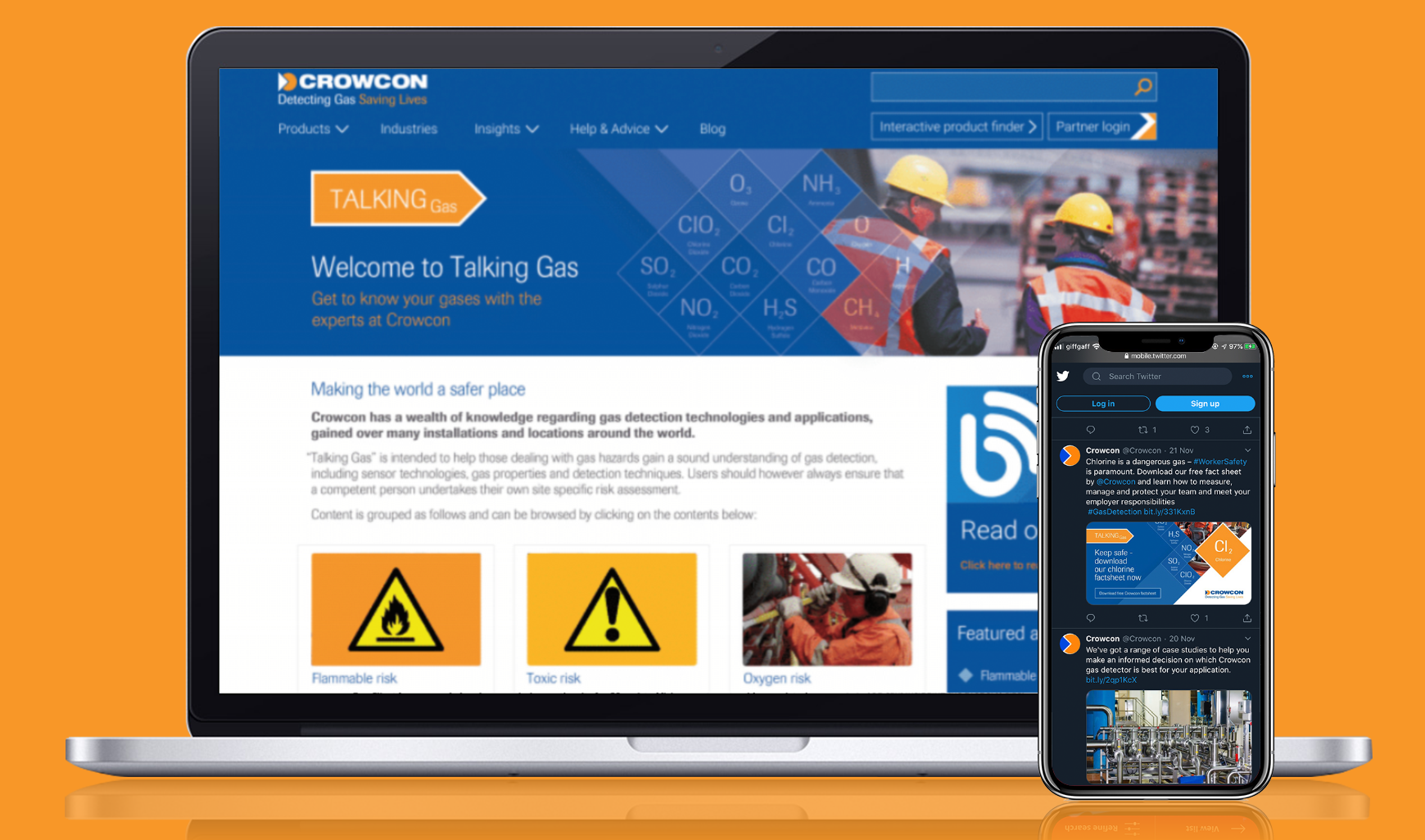 Video & photography
Pioneering customer success stories, our team produce strong written stories and engaging videos that capture the real customer feedback. Alongside this, we've planned and shoot large on location photography projects that bring gas detectors to life and show them in use on site.
Full stack development
As an international business, Crowcon's web site is one of the main sales tools. Using Wordpress, our team designed, built and maintain content on the main site adding enhancements when needed. Alongside this, we regularly design and develop responsive email templates for deployment in acquisition and nurturing campaigns.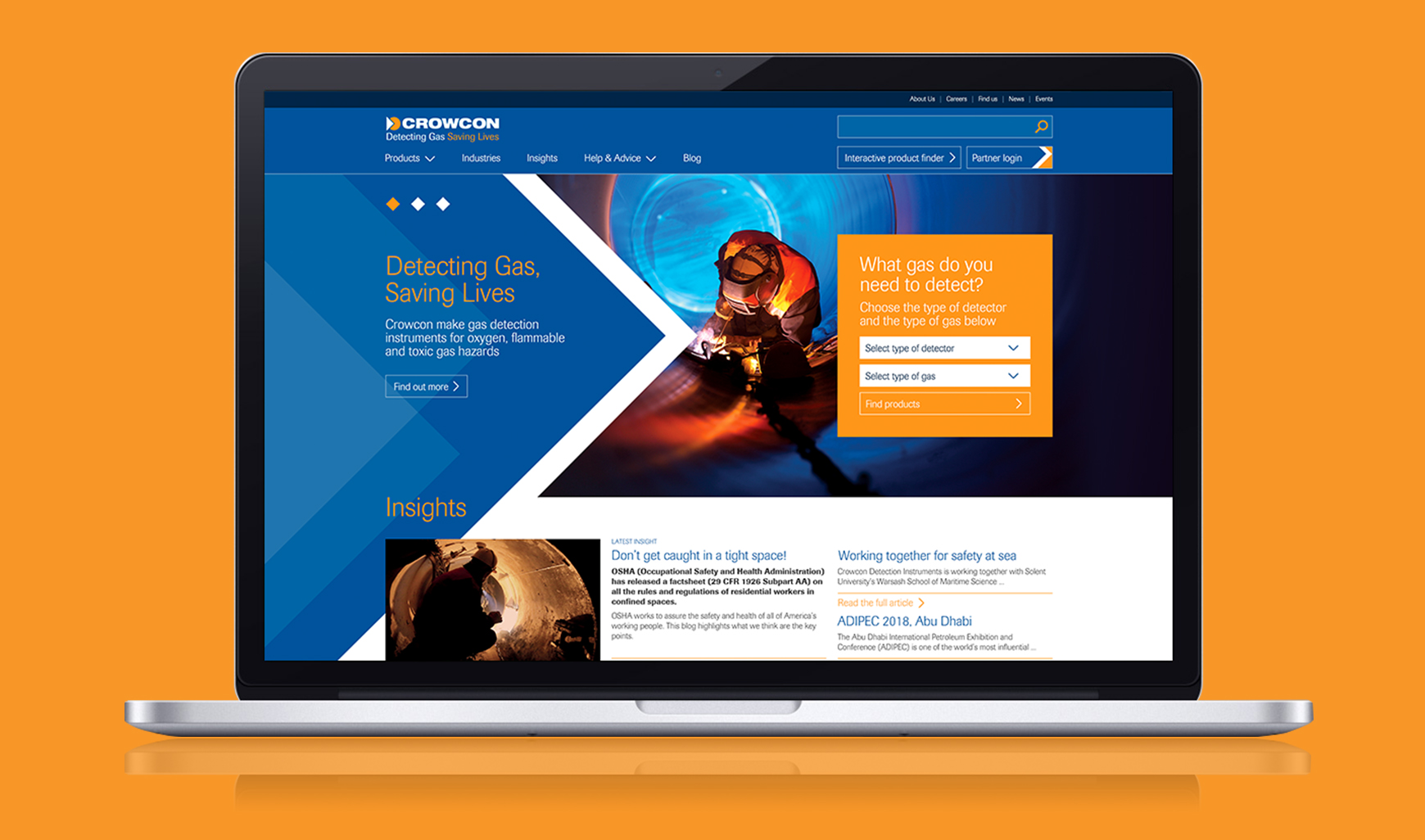 Highlights so far
Crowcon has exceeded its annual 5% organic growth target as set by Halma every year that we've worked together. Crowcon was selected as a 'featured company' in the Halma annual report, boosting its internal prestige.
The marketing of new product launches are now quicker and more impactful using our methodologies. Recent product launches include Sample Systems – an entirely new product category for Crowcon.
Having been adopted across the company, Crowcon's refreshed visual identity, website, office and datasheets received universally positive feedback from both internal and external parties.
Pioneered impactful marketing communications including launching the Talking GAS first foray into opinion leadership and introducing new techniques such as customer success videos.
Employee satisfaction has lifted on Glassdoor to record levels.