A brilliant agency that is growing in strength and offering every year. Velo is a genuine extension of my team. I trust them to deliver and they don't let me down. As a rule, I do not generally make recommendations on agencies to use, but I do with Velo
JA, Senior Manager, Global Customer Advocacy, Sage
Client background
Founded in the UK in 1981, Sage is an FTSE 100 multinational enterprise software company recognised the world over for its market-leading accounting, payroll and payment systems. With over 11,000 employees, Sage supports millions of entrepreneurs across more than 20 countries with advice, software and tools that manage everything from finance to operations and people.
Velo has supported the Sage team across marketing, communications and creative activities since 2018.

Challenges
There has been an acute acceleration in digital transformation over the past several years with cloud-based software becoming pervasive and sitting at the heart of many businesses. This has opened up the accounting sector – with new start-ups competing for Sage's market share and creating a crowded market. Sage needs to stay ahead of the pack and maximise the trusted relationships it has with its customers. This required a new marketing approach to bring its cloud accounting platform to life.
An intense strategic focus on customer advocacy demonstrating how the platform empowers millions of entrepreneurs has helped to promote Sage to its audiences to find new customers, accelerate revenue and support adoption.
Partnership approach
With a close working relationship, Velo leads the development and creation of the highly successful Sage Spotlight Customer Advocacy Program.
We have produced a huge range of video and written customer success stories, as well as developed best practice guidelines and workflows to enable smooth processes and ensure Sage can harness the excellent work we've created with the Spotlight team and replicate it in their region. Having such as established relationship with Sage means we continually deliver best-practice, brand adherence, localisation requirements and cost-effective execution for this global technology player.
Branding & Storytelling
Campaigns & Programs
Content Strategy & Creation
Customer Experience & Advocacy
Events and experiential
Branding & Storytelling
We are the lead agency for storytelling guidelines for all Sage success stories. We were chief creators and designers of all messaging for the launch of the Sage Champions customer advocacy program.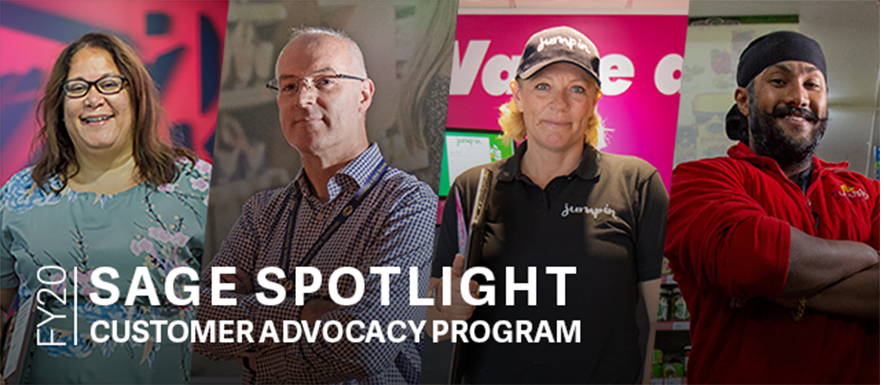 Campaigns & Programs
Velo manages lead generation activity to fuel the customer success story pipeline using print, digital and video techniques. Embedding creativity means we craft stand-out messaging and smart activations.
Content Strategy & Creation
Crafted through leadership, guides, success stories, blog posts and more to accelerate sales and influence every stage of the B2B buying process.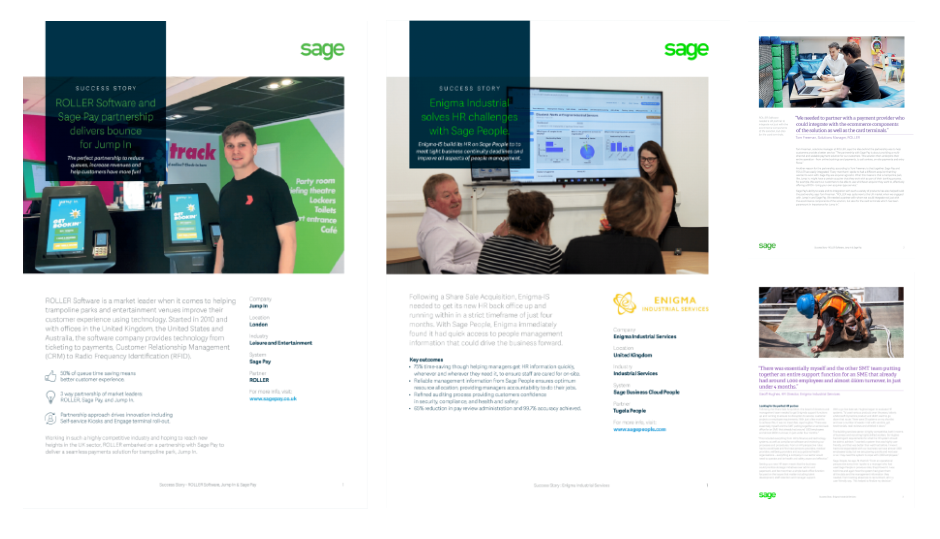 Customer Experience & Advocacy
Supporting adoption, engagement and retention of users of Sage's products and programs including Sage People, Intacct and the Sage Champions program.
Events and experiential
Velo managed Sage's Advisory Board event bringing together customers for face-to-face feedback and insight sharing to help shape Sage's strategy. Supporting numerous virtual sessions to deep dive into a customer's experience to shape success stories.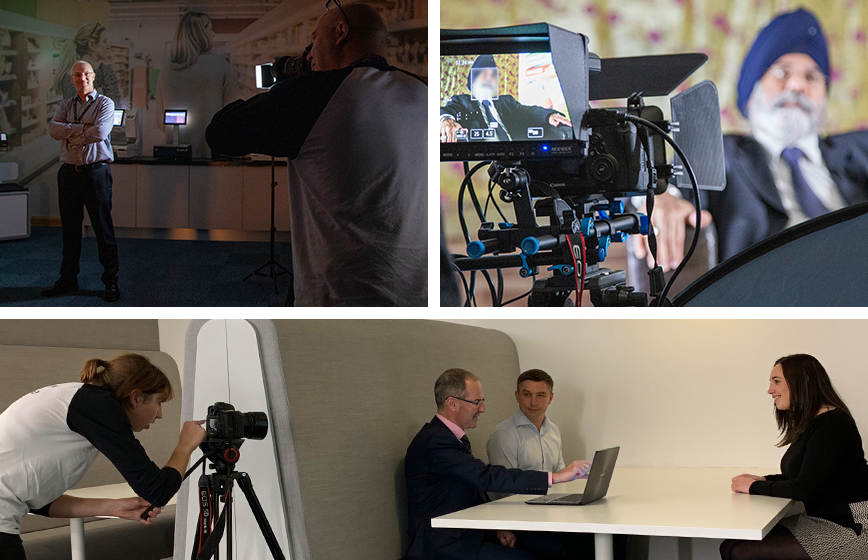 Highlights so far
Devised and launched all Spotlight communications for global advocacy program for customers, sales staff and nominated local marketing agencies.
Produced over 50 video customer success stories, shot on location in the UK, Germany, The Netherlands and the USA.
Created and embedded new content-led marketing activity for every customer story.
Nominated and appointed as a founding agency on Sage's global supplier roster for video and photography.
Promoted and ran the first-ever Sage Advisory customer event at the top of The Shard.
Developed ABM campaigns for advocates leading to record program participation.