Velo consistently delivers compelling, innovative, and cutting-edge campaigns for us at McGraw-Hill. They work as an extension of our team, bringing to the table a wealth of ideas to add value to our campaigns.
AP, Executive Director of Marketing at McGraw-Hill Professional
Client background
McGraw-Hill Education (MHE) is one of the world's largest educational publishers. It operates in 28 countries with over 5,000 employees, offering educational products and services to over 135 countries in 60+ languages.
If you attended university, anywhere in the world, it's likely you will have studied using a McGraw Hill textbook.
Velo has supported the global MHE team across a number of brand awareness, creative, demand generation and customer marketing activities since 2017.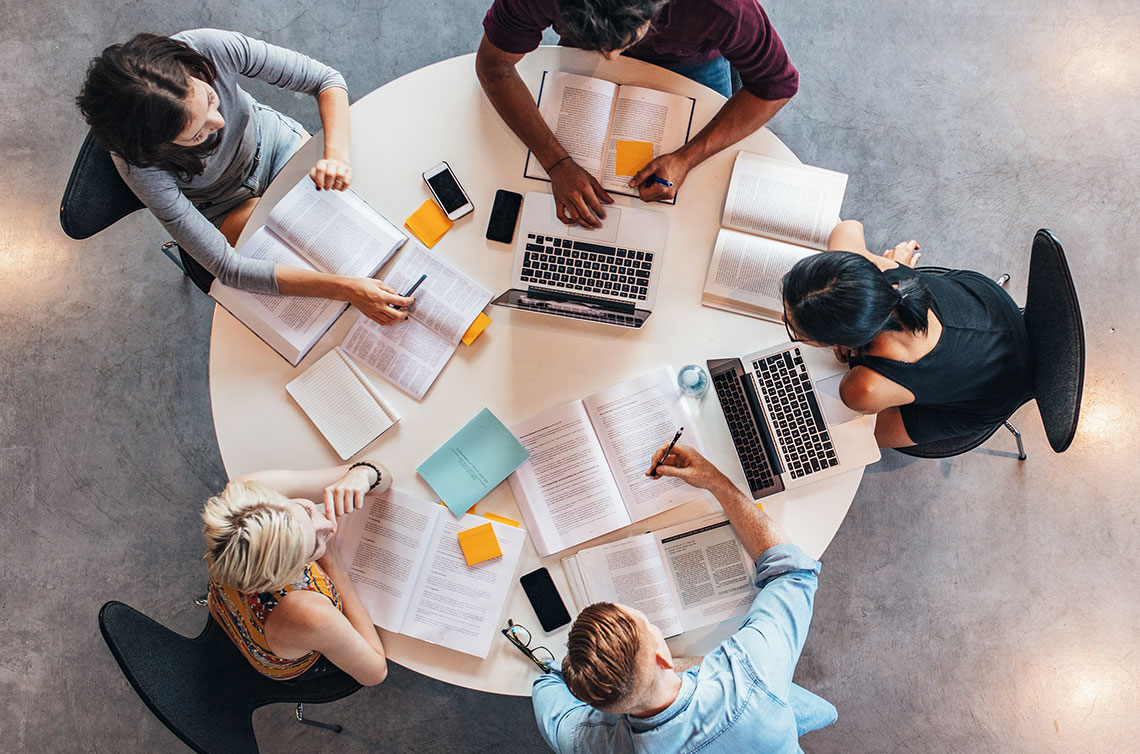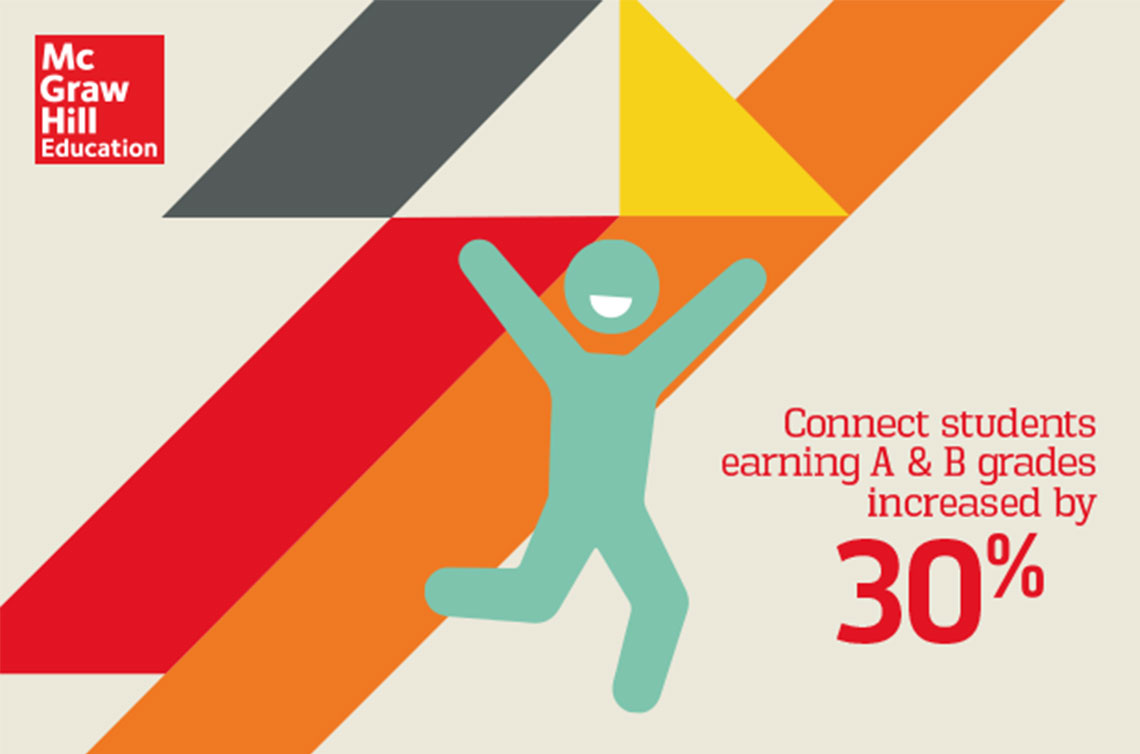 Challenges
Print sales within the publishing industry are in decline. Many teaching staff and students now opt for digital versions or no longer feel the need for book publications as their only point of reference.
Education is also undergoing major changes, especially in Higher Education. As students are required to fund their own degrees, higher expectations and pressures are on the universities to increase teaching standards, drive better results, and improve post-grad student employability.
For MHE, remaining current in this new world of education, adopting new digital technologies to share content, while ensuring minimal cannibalisation of its own print business is a constant, daily challenge.
Our Landmark 20th Edition global campaign for Harrisons Modern Medicine was shortlisted for PPA Campaign of The Year in the PPA awards
Insight & marketing planning
Campaigns & activation
Creative & copy
Video & photography
Full stack development
Insight & marketing planning
Since 2017, our team has worked with the highest levels of McGraw Education. Originally commissioned to establish a planning methodology that uncovered internal and external insight and identified the messaging that resonates with audiences our work is still used when planning all campaign activity. Alongside this, our team is relied on to plan the most important new product launch including award nominated Harrisons, Principles of Modern Medicine 20th edition and Perry's Chemical Engineer's Handbook as well as lead generation activity for McGraw Hill's digital learning product, Access, ALEKs and Connect, using an approach combining global campaigns yet delivered locally.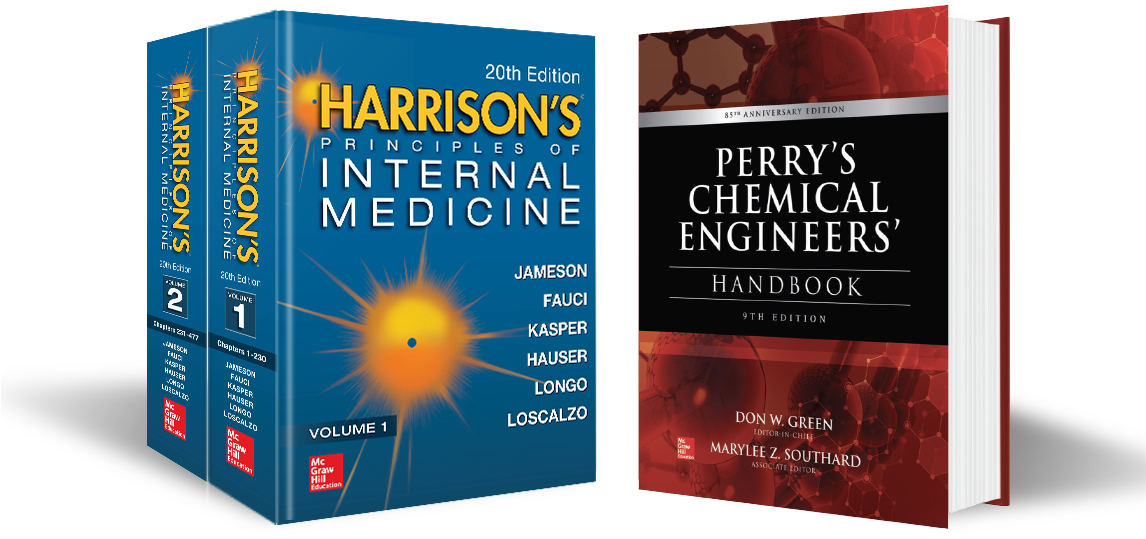 Campaigns & activation
Our activities use always on awareness activities layered over by demand generation campaign bursts to stimulate a flow of quality leads, which are then "nurtured" to sale by specific "relationship building" activities. Highlights include award nominated Harrisons, Principles of Medicine 20th edition and Perrys as well as lead generation activity for McGraw Hill's digital learning products using an approach combining global campaigns yet delivered locally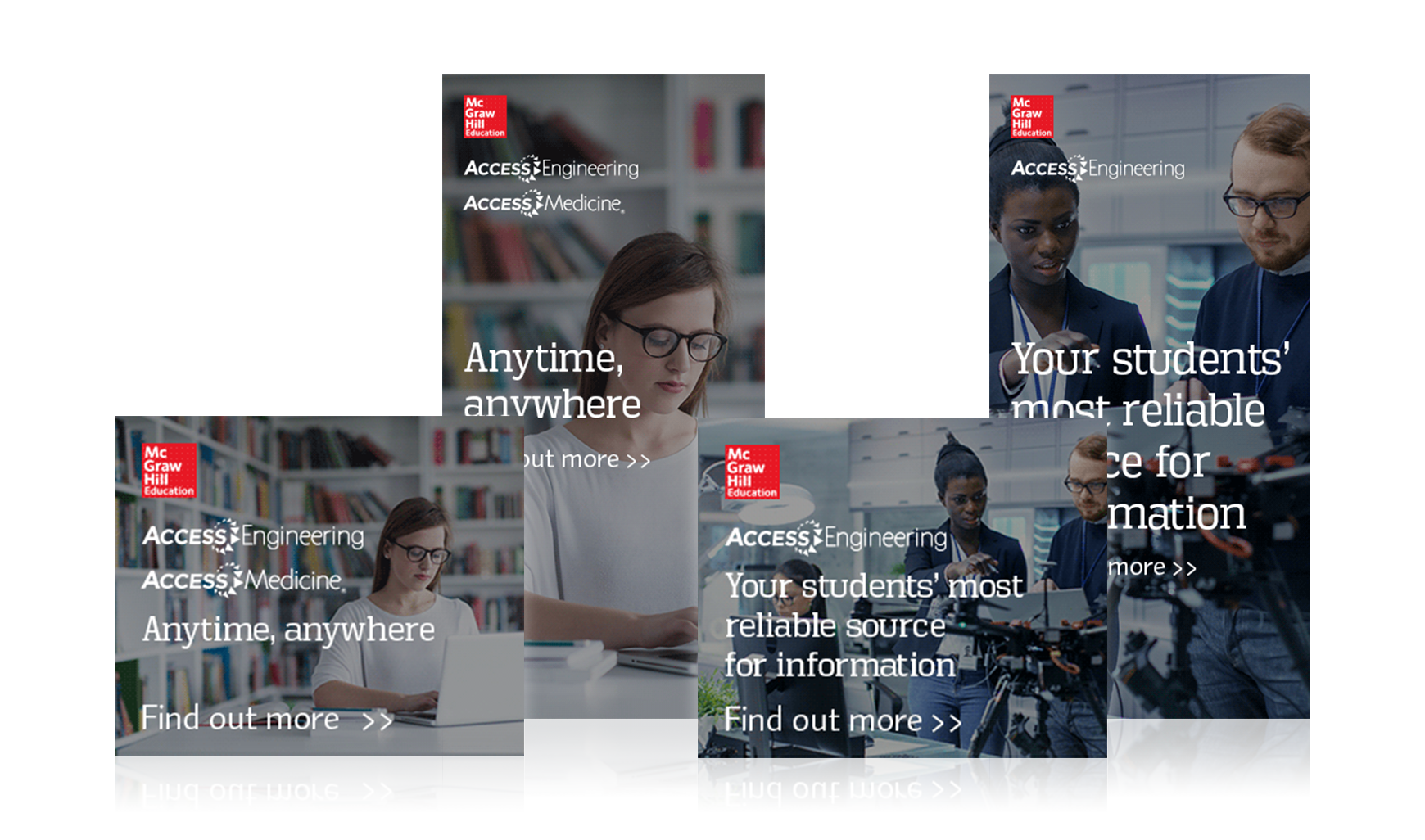 Creative & copy
Working respectfully within McGraw Hill's brand guidelines, our team have produced a suite of print, digital and video collateral to influence and engage at every stage of the decision-making cycle. Items include: Brochures, Microsites, Overview videos, Email journeys, Promotional Items, Exhibition stands, Sales presentations, Digital Advertising, Social content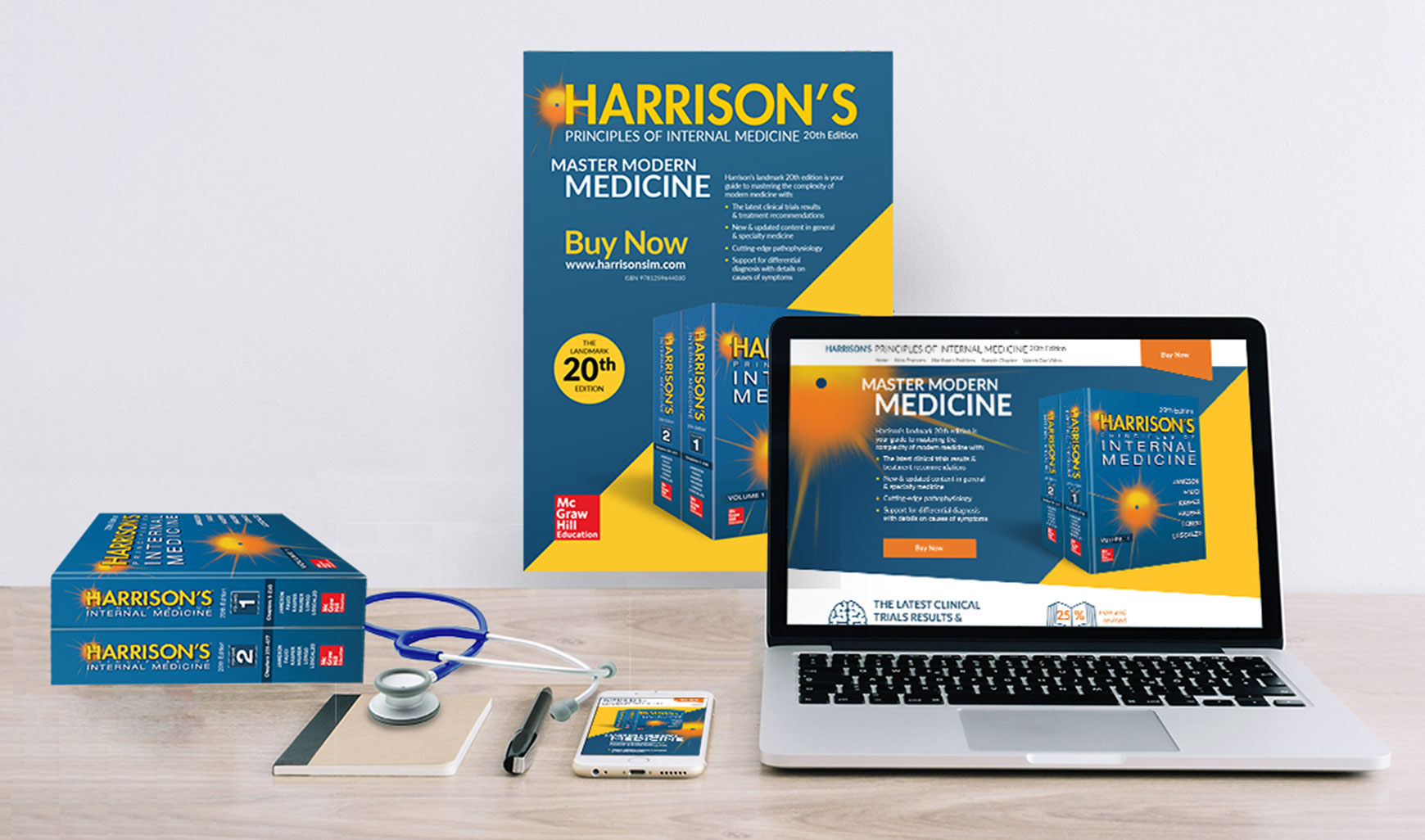 Video & photography
Woking with a global audience, video repeatedly proves itself to be a powerful medium to engage with these audiences. Teaser, demonstrators and campaign content have all used video, particularly with motion graphics to tell complicated stories in many different languages.
Full stack development
Working with Marketo particularly, our team build email programs and personalised landing page experiences to nurture and qualify leads in specific online user journeys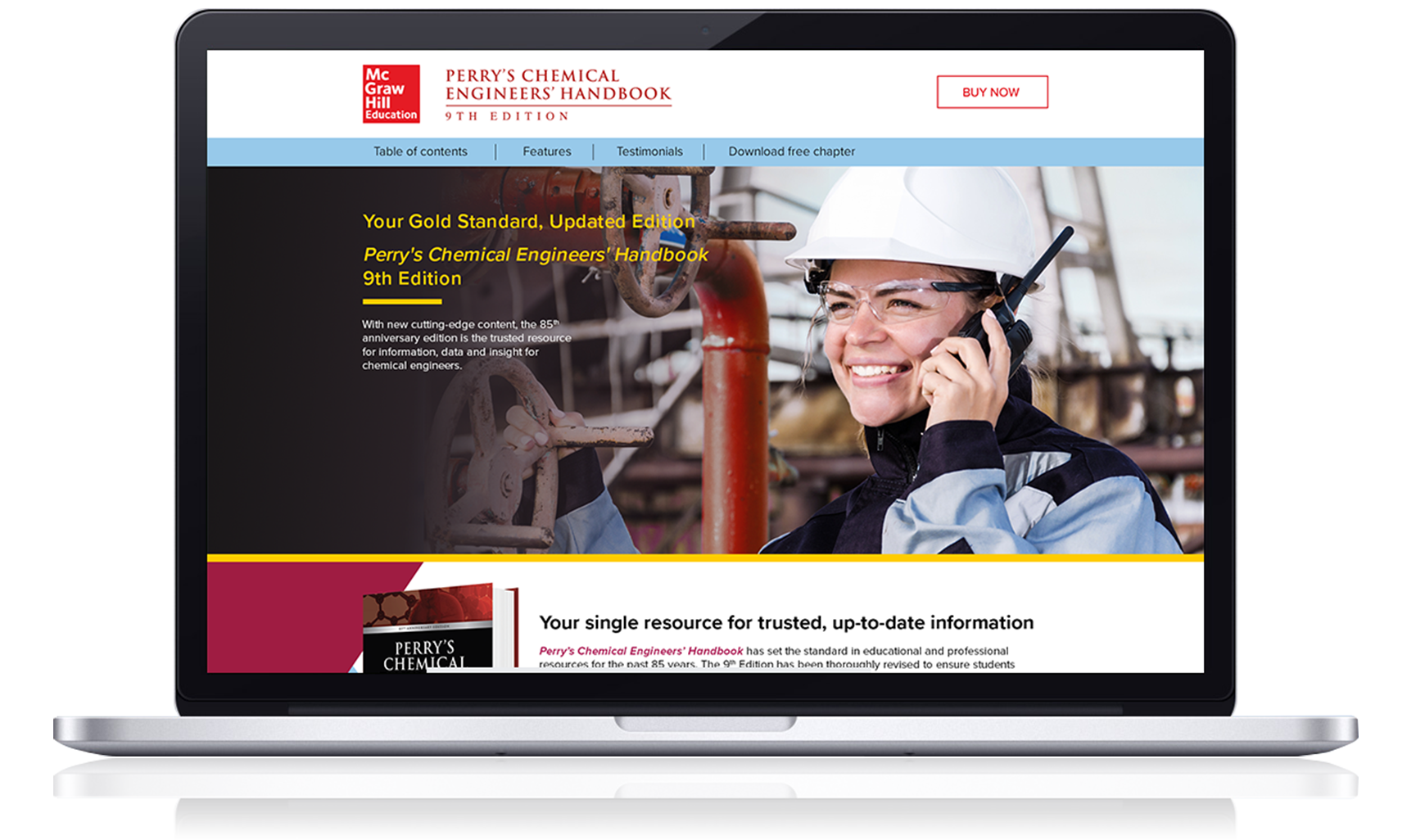 Highlights so far
Established a pioneering always-on approach to lead generation backed by intelligent nurturing messaging localised for individual global markets.  Used for all MHE's major digital products, these efforts have delivered pipeline lifts and individual deals that show significant ROI.  Our strategy has seen the sales team overachieve their lead generation targets by 228%. MHE attributed our campaigns as the primary driver.
Established new planning methodologies for marketers in key markets. This spans value proposition development, messaging matrices, communications planning and measurement frameworks. These are now embedded in the organisation and has seen the Velo team working on the ground on both sides of the Atlantic.
Led business-critical new title campaigns for MHE's two flagship titles; Perrys, and Harrisons. The Landmark 20th Edition of Harrison's Principles of Internal Medicine campaign sold 82,000 Unit Sales in the first six months alone, making it the largest selling title for their Professional Group. The campaign was shortlisted for Campaign Of The Year Award in the PPA Awards.