"Working with Velo has been effortless from the start. The team are always helpful and responsive whether problem-solving or coming up with creative design or development solutions. They have created a great new website for us, understanding our business context and our objectives and translating these into a workable and cost-effective project. Post-launch it's already been invaluable to have their support both with developing the site further and also with creating other digital content."
NE, Babcock Education – HR Services
Background
Babcock Education is the UK's largest education and support service provider. Part of FTSE 100-listed Babcock International, the firm delivers daily support services such as IT, facilities management, HR and learning/teaching support for over 450,000 children in 1,500 schools and academies. Working for Local Authorities in Surrey, Devon and Worcestershire, Velo has been working with Babcock Education since the agency's inception in 2011.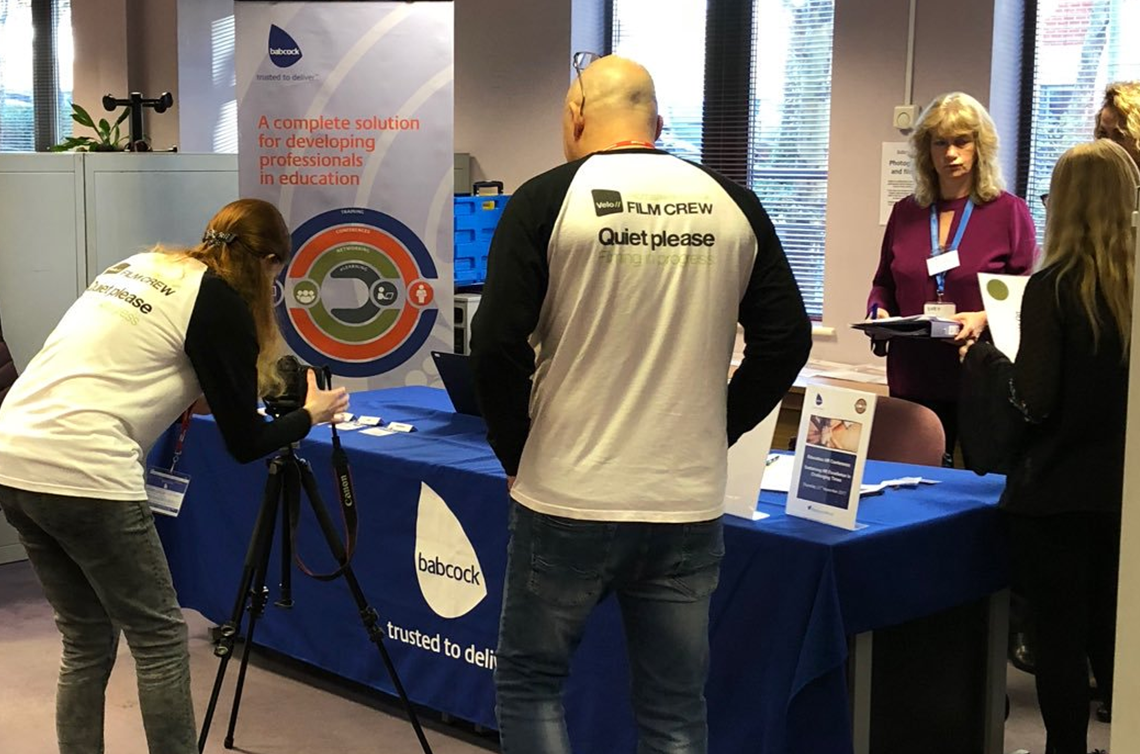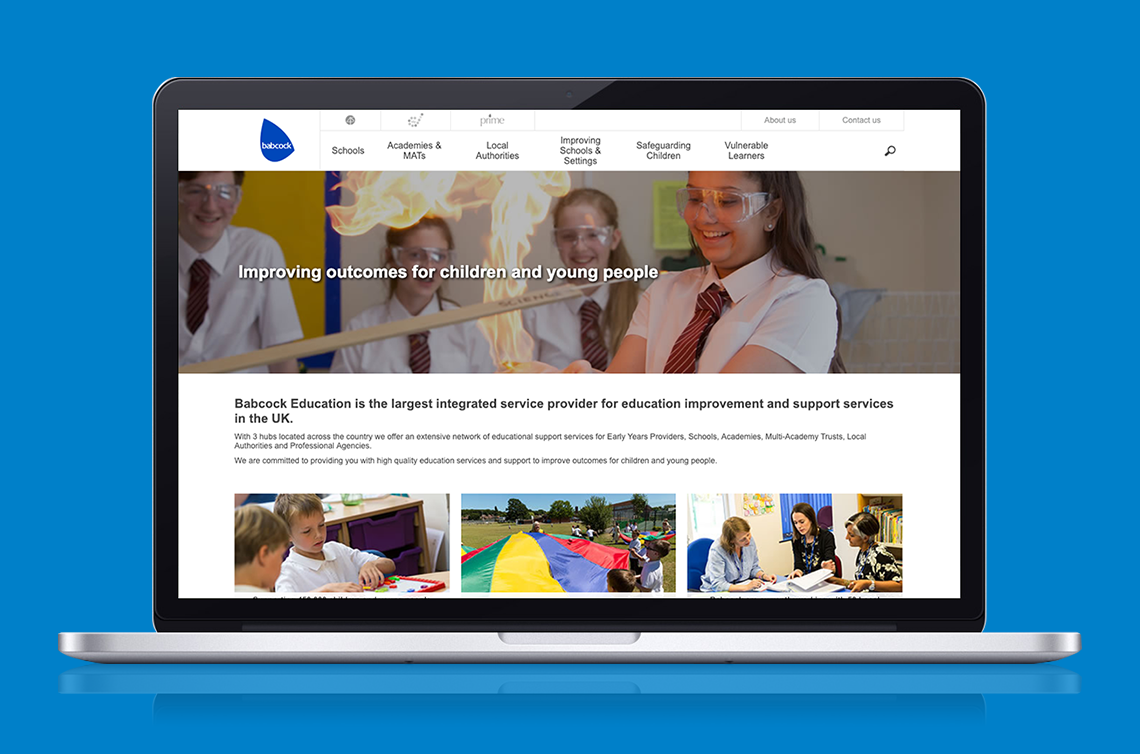 Challenge
Schools face huge challenges, from dealing with significant budget cuts and rising pupil numbers, to keeping up with societal, political and technological developments. To cope with these, Babcock required a digital marketing partner who could help them produce content that would resonate, educate and entice schools to use their services.
Approach
Working closely with the Babcock team, we created a multi-channel content portfolio. This included:
Events
Digital
Print
Video
Photography
Events
Creating, designing and building all on-stand collateral. This included managing a targeted marketing campaign to drive prospects to the Babcock stand at the BETT Exhibition - the biggest event in UK education.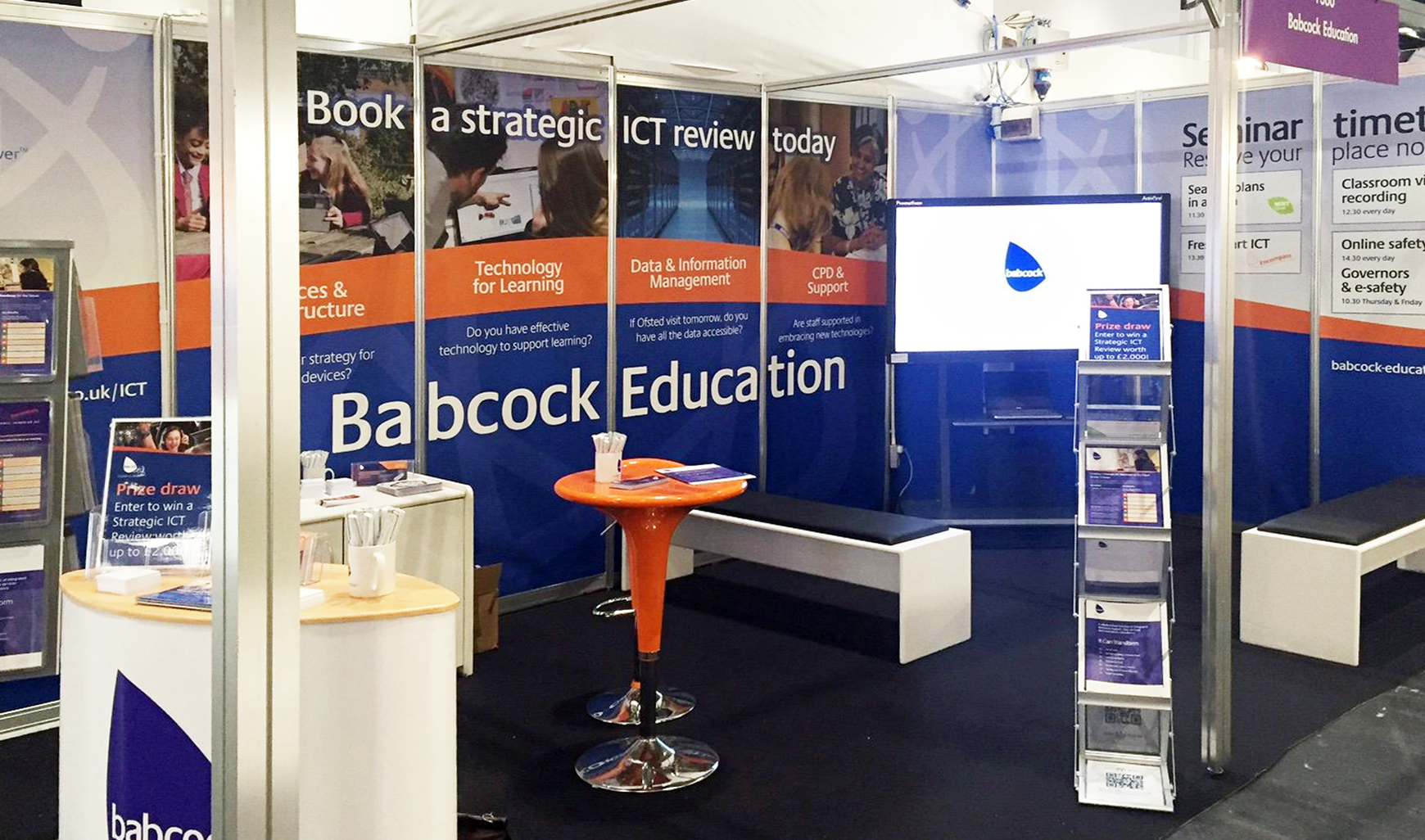 Digital
Driving creative, messaging and development of all the major websites for Babcock's three regional hubs. In a first for Babcock, we created, developed and delivered a collection of stand-alone websites targeted at niche audiences. These included Better Governor, a site for school governors, and Babcock Education HR, a one-stop-shop site for HR professionals in schools. We created individual apps to accompany each site and drove traffic via promotion and social campaigns.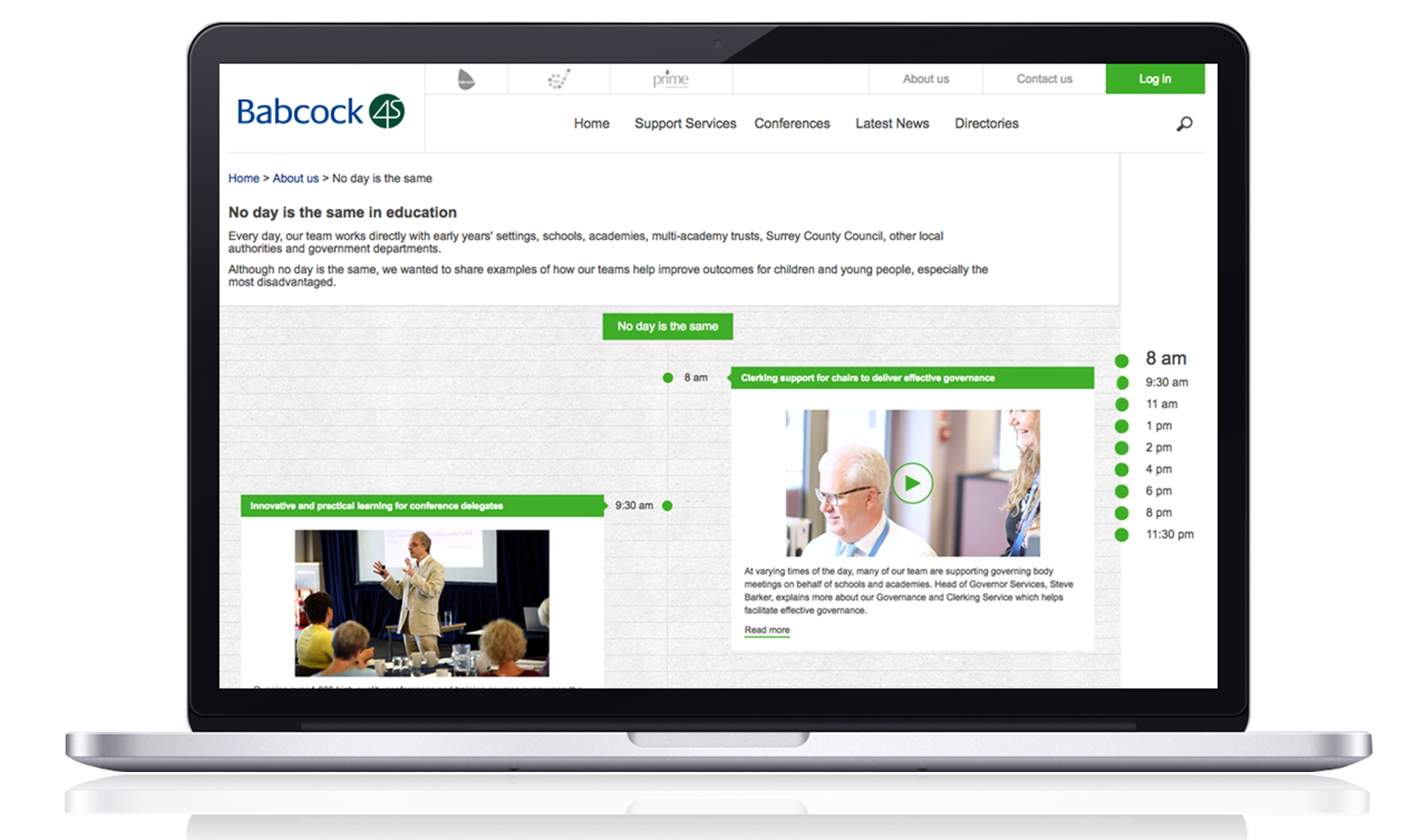 Print
Designing new templates in Adobe InDesign for the internal Babcock team. All brochures followed brand guidelines and could be adapted to work with different content requirements. We also produced Babcock Education's first ever training catalogue and conducted regular direct mail activations.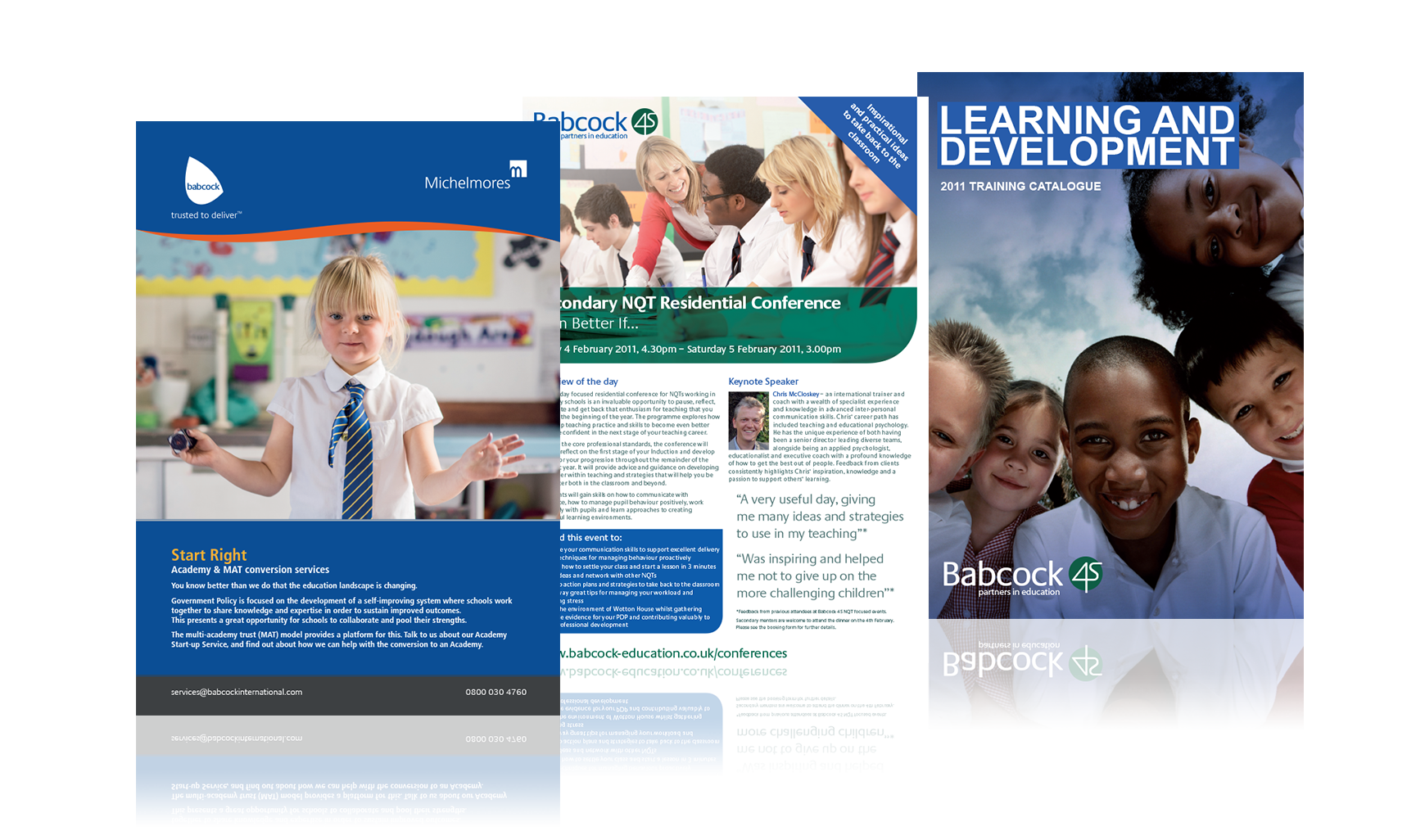 Video
Producing talking head led videos to use at events, online and in the tender process. We produced a number of short and punchy videos for bids and to act as elevator pitches to explain propositions.
Photography
Shooting in over 10 different early year, primary and secondary schools, our DBS-checked team took hundreds of photos to use within Babcock marketing, office and bid documents. We managed all aspects including permission from the individual schools down to individual pupil level.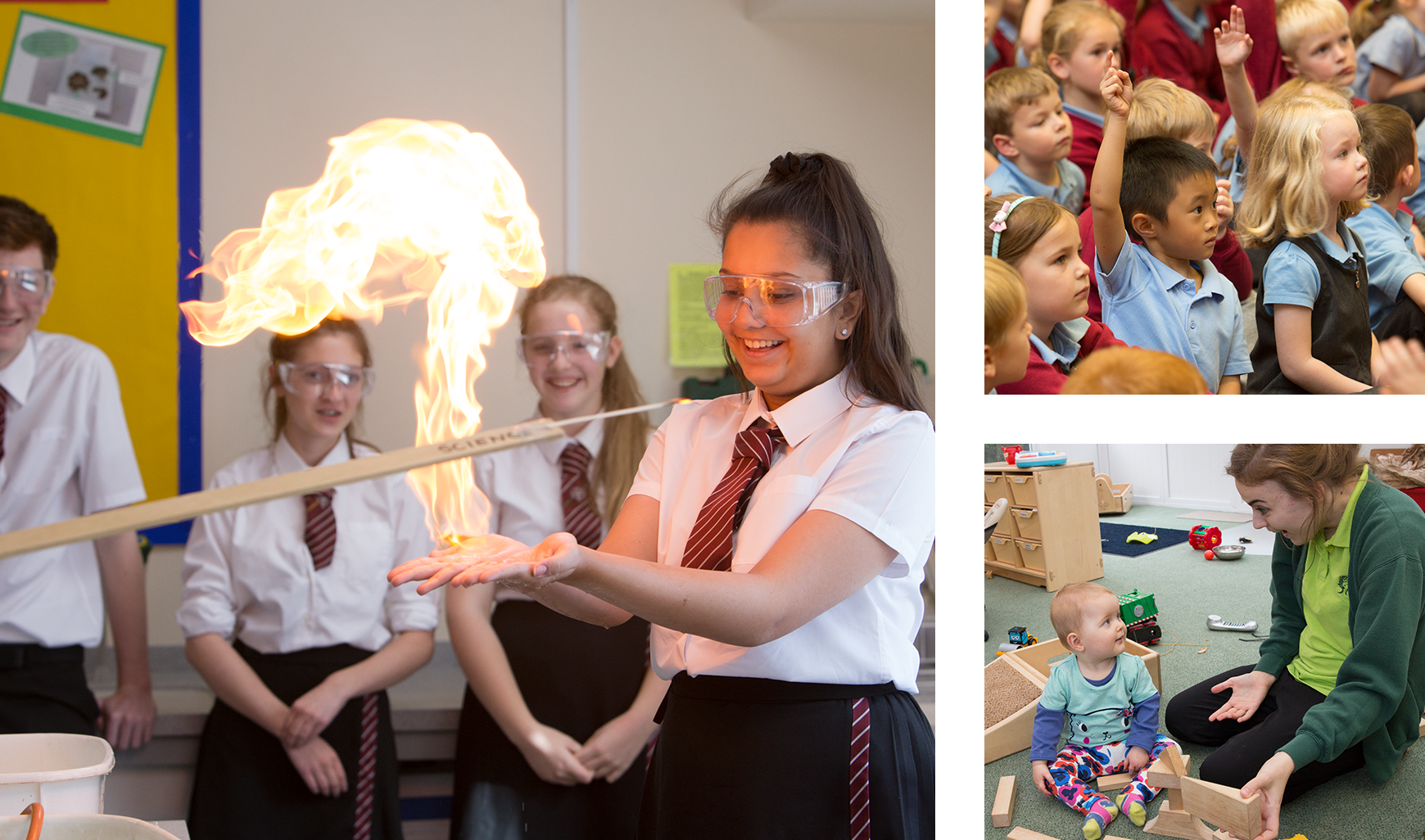 Impact
In a highly changeable education sector, we helped Babcock Education target schools and educational stakeholders and ensure they understood the value they provide to their pupils. We helped Babcock Education stretch its budgets to achieve the maximum benefit from their campaigns, events and websites, and target their audience with content that mattered.