Since we started working with Velo I have enjoyed the process and felt like a valued client of the agency. They always do as much as they can to get to deliver results that both sides are proud of. I am looking forward to continuing to work with Velo.
Emily Peters, Marketing Communications Coordinator, Avire
Background
Avire is a collection of five market-leading brands – Microkey, E-motive, Janus, Memco and TL Jones – specialising in providing safety, display and monitoring products for lifts. With products installed in over four-million buildings worldwide, the Halma PLC-owned company focuses on elevators smarter, simpler and safer. They boast offices in 14 international locations and manufacturing facilities in Singapore, China, India and Czech Republic.
Challenge
As a global leader of elevator safety and communication products, Avire were looking to better reflect their market status and improve customer experience by modernising their global site. As well as reflecting the company's values, the new site had to work across multiple territories, each of which featured region-specific branding and content. It also needed to present extensive SEO-optimised information around Avire's product range in an easy-to-digest manner without sacrificing any detail.
Approach
As a Halma-approved supplier with a detailed knowledge of the safety market, Velo were a natural choice to take the lead in creating a restyled Avire Global website. Working in close collaboration with both internal and external partners, we accomplished the following:
Insight and planning
Content strategy
Website redesign
Video & photography
Insight and planning
We first conducted an in-depth analysis of the website, a process which included audience research, persona breakdown, keyword research, user feedback and both content and competitor analysis. These insights were used to inform the website designs.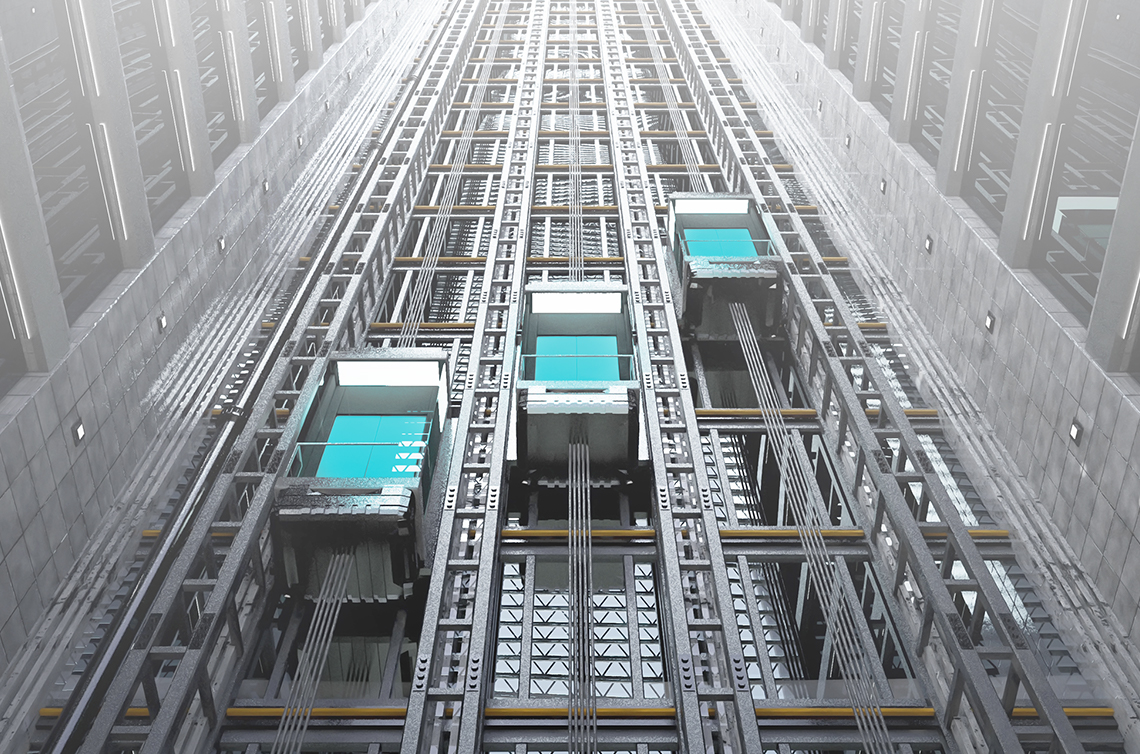 Content strategy
Powered by insights and data taken from the website, we delivered recommendations on content strategy for Avire's 'Market Insight' page. These insights helped ensure the content was SEO-optimised, relevant to their audience, and aligned with Avire's brand.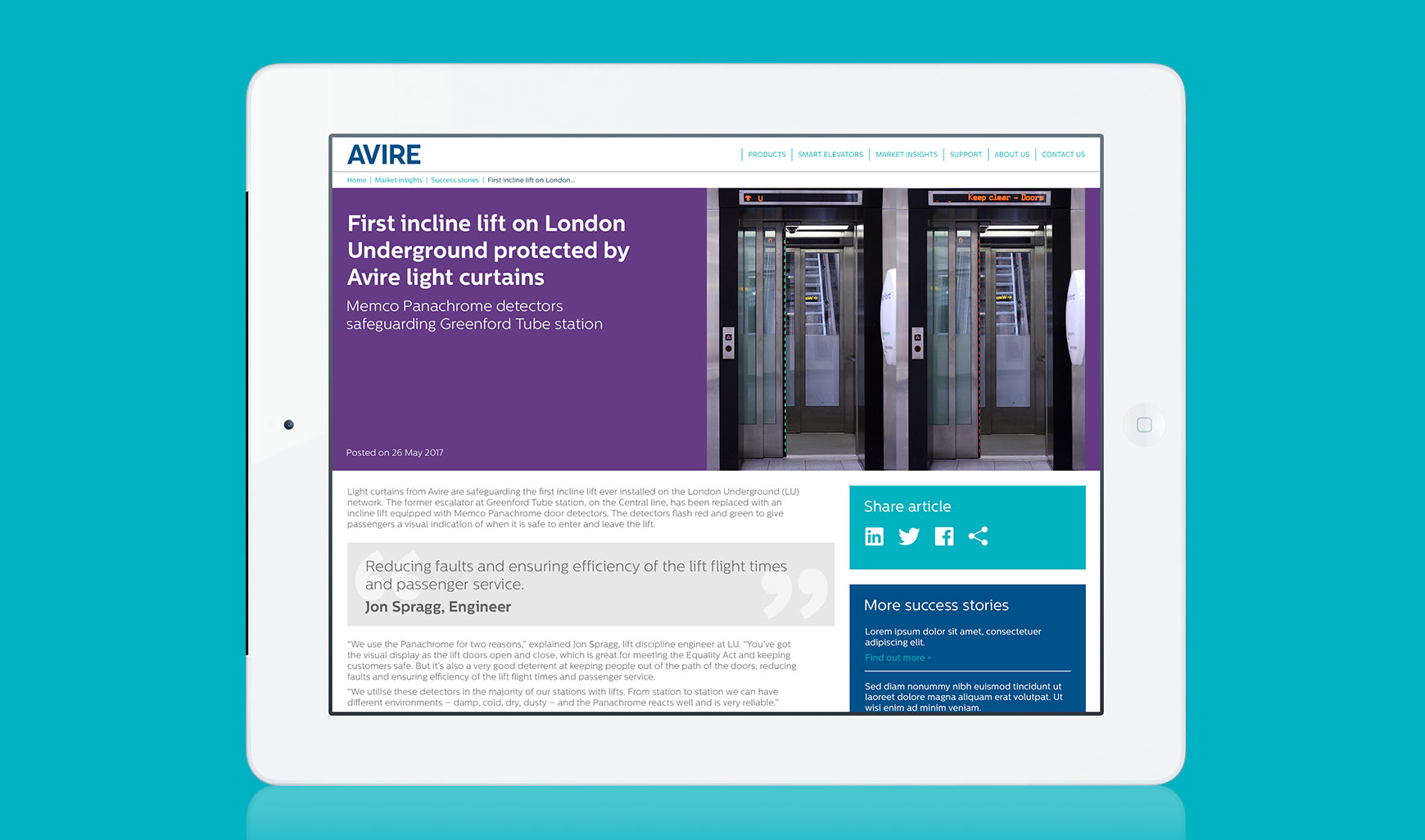 Website redesign
We modernised the Avire Global website with refreshed and restyled UX and UI to create a better web experience. The responsive site included a completely overhauled customer support section, new iconography and illustrations, as well as updated interactive product pages. These were designed to increase visitors' knowledge of Avire's ecosystem, in particular their Smart Elevator offering.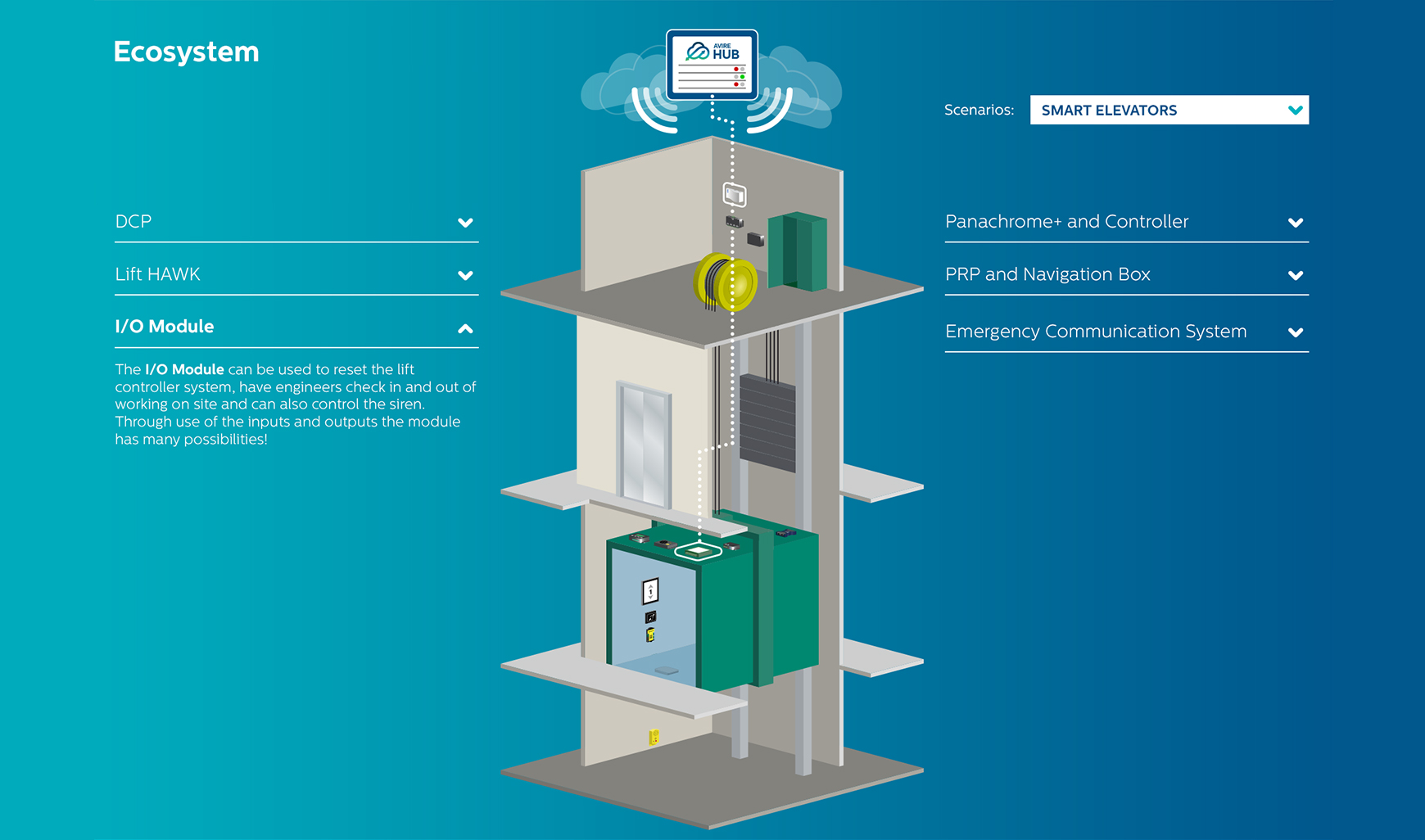 Video & photography
Our in-house creative team created a new photo library of Avire's product range. They also created informative videos utilising animation which further explained Avire to viewers. These could be shared on Avire's social media profiles, incorporated within Avire internal documents, and shared externally with customers.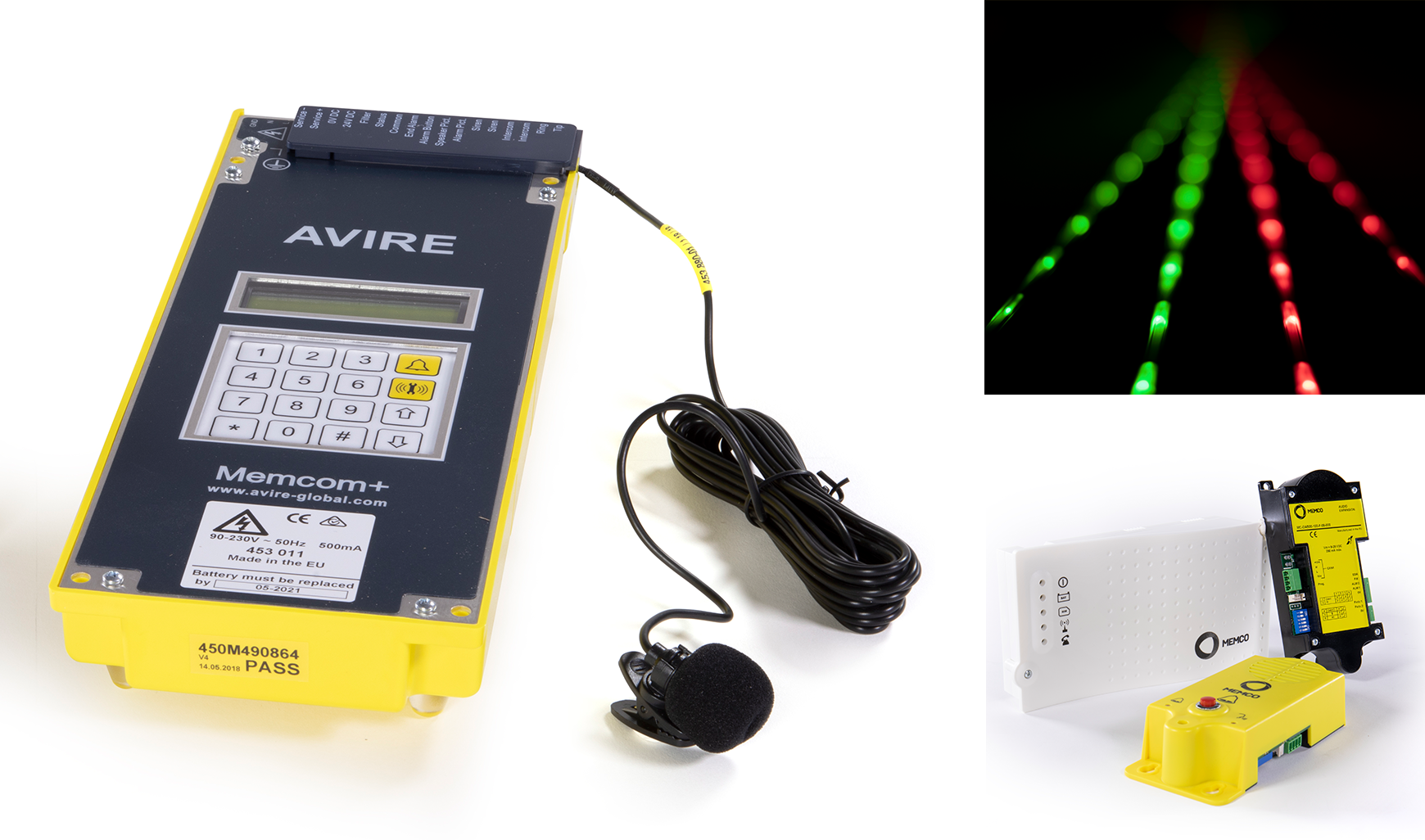 Impact
Our work refreshing the visual appeal and user experience of the Avire Global website has been well received by Avire's customers, staff and prospects alike. It also has had an immediate and undeniable impact on website engagement with session time for the site increasing by 20% YoY, whilst overall website traffic has increased YoY by 60%.