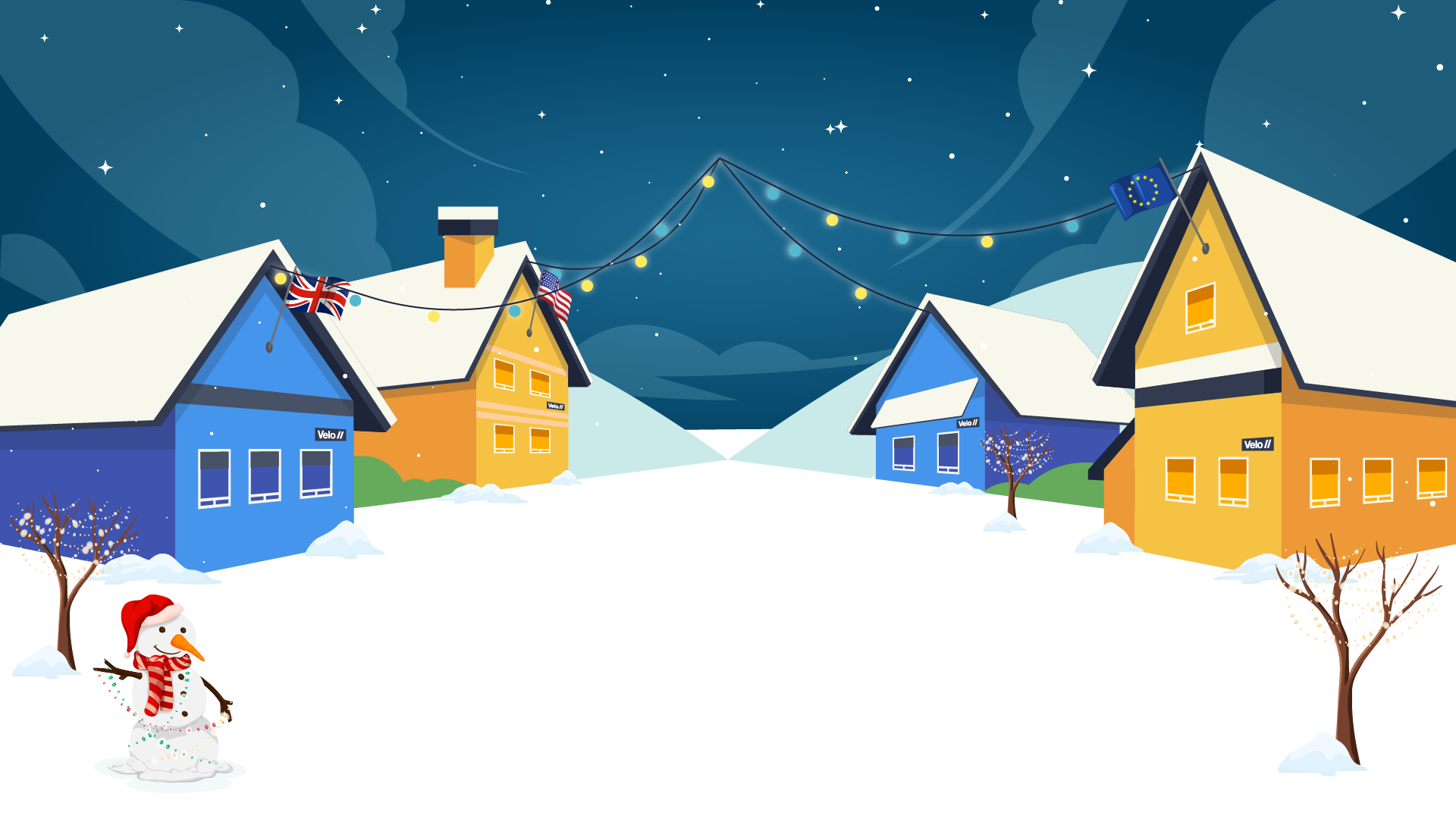 2020 has driven us crackers!
Welcome to the Velo Christmas Cracker Hunt
Find the crackers hidden in our Christmas scene and we'll let you in on Velo's top B2B marketing tips of 2020. They are sure to spice up your strategy, ready for a new year.
Come back each day as new crackers are revealed from the 14th to 18th December. Let's see if you can find all twelve!
Go crackers!